When traveling, car rentals are often the most convenient way to get around, though they're rarely the cheapest. However, there are a few golden rules you can follow to save more money on your car rental.
Do Your Research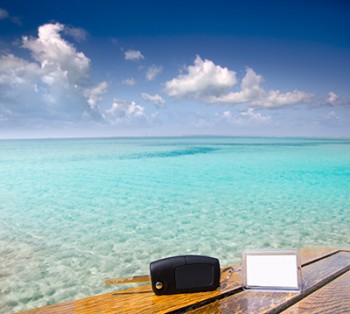 Though it may go without saying, doing research before deciding on a car rental agency is crucial. When looking for a good price, it's worthwhile to look at agencies that are smaller or not connected to an airport. You'll often find that such businesses can be cheaper. In addition, searching for promotions, sales, and coupons can help you save a substantial sum, especially on longer trips. There are also aggregate websites you can find that collect and compare rates for you, saving you the headache of doing it yourself.
Make a Good Deal
There are several steps you can take to ensure you get a good deal:
Sign up for rewards – If your rental agency offers a reward program, sign up for it. Most are free and offer many perks that include enhanced services that could save you money.
Negotiate – The agent you deal with will more than likely be able to adjust the cost of your rental, and a bit of (friendly) negotiating could end up saving you a good bit of cash or at least net you an upgrade or two at no charge.
Find the right insurance – If you already have car insurance, take a look at your policy to see if it covers car rentals. If not, carefully examine the options presented to you and weigh the fees involved against the coverage offered.
Keep Your Gas Bill Down
Most rental companies offer "pre-fill" options, in which you pay ahead of time for bringing the car back low on gas. While the cost per gallon of gas is likely very competitive, this is rarely a good option, unless you're sure you'll be bringing the rental back empty. Similarly, always do your best to bring your rental back at near the fuel level it was given to you, since the charges for gas after the fact are often double what you would have paid at a regular gas station.
So next time you travel, keep these tips in mind, and you'll be certain to save more on your car rental.