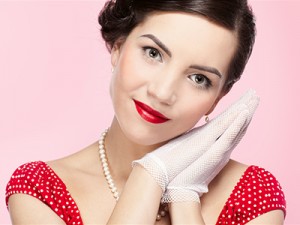 Having a full-time nanny might be ideal if you have the money, but not everyone can cover the cost of an hourly wage or salary that goes with having a nanny. So if you're on a tight budget, but in need of a babysitter, consider these helpful solutions when searching for a sitter that you can afford.
Seek Out Local Teens
Kids in high school can be excellent babysitters if you're looking for a night or two away from your children. Generally, teenagers aren't terribly expensive to hire and are often interested in making some extra money. To find a teen that would best meet your needs is usually as easy as placing a phone call to their parents. They can confirm if the if teenager is responsible and capable of properly caring for your child in your absence. Research your area for community programs that can help you to find a teen that is interested in babysitting!
Ask Your Friends
Ask a friend or co-worker if they can recommend a good babysitter at a low price. Chances are that they know a teen or someone who is willing and qualified to watch your children at an affordable rate. Your friends or colleagues might even be willing to babysit for you as a favor and you could work out a mutually beneficial trade instead of paying cash.
Members of Your Family
If you need somebody to watch your child or children for an afternoon, consider asking a family member. Depending upon your family dynamic, the person you ask might not even ask for compensation, but you should never assume that they would do it for free, especially with a short notice. Even if they are happy to watch your kids, it's sometimes best to ask only as a last resort. You don't want helpful family members feeling like they are being taken advantage of.
No matter how you choose to find a babysitter, always remember that discussing a fair price is always an option. Negotiating a wage that meets your budget is important, so you can account for it in your monthly budget. Just be cautious with individuals who seem okay with working for a very low price, especially if you don't really know the person. By keeping all of these tips in mind, you should be able to find yourself a great babysitter at a manageable wage.