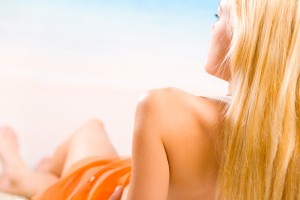 If you're a college or university student living on a fixed income, the opportunity to have a fun summer before the fall semester starts up doesn't have to be an expensive affair. There are a wide variety of activities to participate in that won't break the bank and will allow you to stay active during the long summer months! Here are some helpful budget tips and cheap ways to enjoy yourself this summer.


Visit the Beach or Pool

Most public pools and beaches are usually quite inexpensive or free to visit altogether. Get a bunch of your friends together to make a day at the beach or alongside the pool a fun group activity! For added cost effectiveness, pack a picnic lunch and your own beverages (where allowed) to save on food and drink. This is a great way to get some sun and some physical activity while spending next to nothing.


Consider Part-Time Work

Taking on a part-time job during the summer is an excellent way to stay busy and make some extra money at the same time. If you're spending your summer on or near campus, explore job possibilities at local restaurants in the area or even part-time groundwork to make your school that much prettier when the fall semester starts back up! If you're home for the summer, look into park district jobs or volunteer opportunities in your community.


Free and Discounted Events

As a student, there is a high likelihood that you will receive a broad spectrum of discounts for a host of activities. To save some money this summer while still getting out and enjoying yourself, explore your community events or student calendars for free or discounted activities that you can take part in. Events like farmer's markets, summer concerts, and festivals generally offer discounts for students, as well.


Save During the School Year

Instead of buying multiple rounds at a bar or going out every weekend with your friends, consider saving that money for your summer vacation. Missing out on a few parties here and there during the school year could mean a weekend road trip or two during the summer.
Being a college student on a budget this summer can be a frugal good time while keeping your wallet full if you follow these helpful tips!