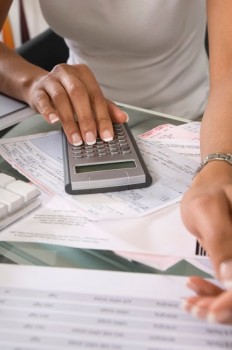 If you've recently taken a trip to the hospital for an injury, sickness, or surgery, and you are having trouble saving money while covering your medical bills, then consider this helpful guide. These tips should help you deal with your medical expenses, while saving you some money at the same time.
Always Remain Calm and Polite
When a sizeable medical bill arrives in the mail, it can cause plenty of unneeded stress, especially if you are still recovering from an illness or procedure. If you do find yourself in an overwhelmingly emotional state, take the time to calm down and clear your head before making any phone calls to investigate the bill. Once you're in a better state of mind, get in touch with the billing office to discuss each item in a rational, polite manner. You'll be more likely to receive proper assistance this way.
Be Prepared to Pay Upfront
If at all possible, attempt to have enough money available to pay for an emergency medical visit out of pocket. There is a higher chance that your bill will be discounted if you're able to guarantee payment on the same day as your visit. If necessary, consider taking out a small loan to cover upfront medical costs so that you won't have to worry about paying a higher bill later on down the road. But make certain you'll be able to reasonably pay back your loan within the stipulated period.
Don't be Afraid to Ask for Assistance
We all need a little help sometimes, so don't be afraid to ask for it. Depending upon the type of medical bill you have, hospitals have a variety of services available that provide financial assistance to those who qualify. Discounted and non-profit care departments can save you a substantial amount of money in medical expenses. Payment plans are also a viable option.
Stay in Communication
If for some reason you are unable to make a payment on a bill, contact the billing office as soon as possible and notify them before the due date. You might have to re-negotiate a payment agreement, but it will prevent having your account sent to a collection agency. Maintaining communication with your hospital's billing office is absolutely essential to avoid problems and keep your account in good standing.